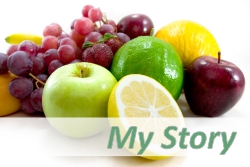 Real stories, shared with us, of people who have used Health Plus products to make a difference in their lives.
Jump to: Martin's Healthy Weight Loss | Laura's Vitality Pack Challenge
---
Martin's Healthy Weight Loss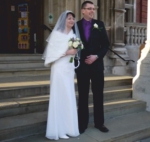 As well as helping to improve the health and wellbeing of our customers, here at Health Plus we also like to make sure that our staff achieve a level of health, fitness and wellbeing that they're comfortable with. Here, our office manager Martin tells us about his recent weight loss journey:

I started on my weight loss plan when my fiancée, Sandra, embarked on a weight loss programme and I decided to join her. Rethinking our meals and overall food intake meant that the pounds began to melt away. With so much weight to lose staying healthy was essential too and I took several Health Plus supplements to support my body's systems as they accommodated the changes that weight loss brings.
At over 20 stone and with 40 receding into the past, I knew that I should lose weight for my present and future health. Excess weight is linked to increased risk of heart attack, stroke and diabetes as well as a host of other health problems including joint problems, stomach complaints and high blood pressure.
It was only when Sandra became committed to shedding the surplus pounds that I decided to join her and lend my support. I saw what a difference losing the weight was making to her health, wellbeing and confidence, and I wanted to experience that for myself too.
Replacing our customary take-out meals with jacket potatoes, and toasted sandwich breakfasts with berries and porridge, set us off on our path. Family bags of savoury snacks in front of the TV had to go too!
After a year of gradual weight loss we had shed over 6 stone each and felt great. Along with making efforts to eat healthily (lots of fruits and vegetables, not so many crisps, chocolate and cake), I also started to exercise. After several years of neglect, I had my pushbike serviced and improved my overall fitness improved by cycling as much as I could, starting off with a five mile 'round the block' and ending up with 35 or 40 mile Sunday jaunts round the countryside. Losing almost one-third of my body weight made a difference that can't be overemphasised
Obviously paying greater attention to food intake, along with regular exercise, was central to the weight loss, but a carefully planned regime of Health Plus supplements supported my system while these changes were taking place. I continue to take some supplements and can honestly say that I have never felt better. My supplement supporters were:

A year after starting the diet I discovered I had won a Facebook competition for the use of a sea front hotel for the day – a perfect venue for a wedding reception! So, we tied the knot two months later and are both so proud of our wedding photos with two smiling, happy and slim people.
[back to top]
---
Laura's Vitality Pack Challenge
Initial reasons for starting to take supplements: To combat lethargy, poor mood and constant headaches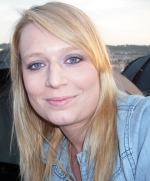 Laura, a 26 year old vegetarian from Leicester, suffered from debilitating headaches for most of her adult life. The pain and discomfort she experienced led to severe mood dips and difficulty sleeping. This in turn made it very difficult for her to get up in the morning and her concentration levels at work plummeted. The tiredness meant her social life suffered and she became rather miserable (to say the least).
My headaches were so frequent I'd say that I was suffering from them on average 5 days a week. It could affect me from the moment I woke up to the moment I went to bed and meant that I'd spend the majority of the day feeling sluggish and lethargic, and was often in a terrible mood.
When the headaches started to affect her career and her relationship Laura decided she needed to take control of the headaches and her life. Doctors were flummoxed and not wanting to rely on a constant prescription of strong painkillers, Laura decided she needed to change her lifestyle in order to change her life. And her solution was a very simple one that anyone could do.
Her 3-step plan which she trialled for an initial 8 week period made a remarkable difference to her headaches and mood, and all without touching a painkiller.
Take a nutritional supplement: the Vitality Pack contains a combination of key vitamins and minerals to boost energy levels and reduce lethargy
Begin a regime of regular exercise, undertaking two sessions per week rotating between swimming, badminton or the gym.
Cook healthy meals from scratch and include plenty of fruit in the diet. (Laura didn't cut out regular treats as, like many of us, she has a sweet tooth!)
Eight weeks later and Laura's health has changed dramatically:
Her headaches have reduced significantly (currently down to around 1 a week) and still reducing as she continues with the exercise, Vitality Pack and healthy meals lifestyle
Her mood is elevated, from a 3 out of 10 to a 7
She has bags more energy
She's less tetchy, so hardly ever argues with her boyfriend anymore – unlike before!
She's much happier in general
She can concentrate and focus better
I love the fact that I managed to take control of my headaches and mood by making small and simple changes to my life. As anyone who suffers from headaches knows, it can be thoroughly miserable and painful, and to be able to practically stop them just by making tiny adjustments to my life has been very empowering.
Laura's health and energy improved so much through the changes she made that she even took the plunge and started a brand new job doing what she'd always wanted; organising events including festivals!
[back to top]
---